The board of trustees of the foundation is responsible for the overall management of the foundation. It determines the general strategy and monitors and supervises the activities of the foundation. More specifically, the board manages the identification of projects and approaches, decides about their selection and evaluates the interventions of the PVSYST Foundation.
President - Specialist for energy efficiency in buildings. She has spent most of her career in teaching and research, and more recently as a consultant in for industrial energy management. She contributes her professional experience to implement exemplary projects in developing countries.
Founder, member - Doctor in Particle Physics, André Mermoud has carried out in-depth studies of energy systems (solar, thermal building, photovoltaics) within the framework of the University of Geneva. There he developed the PVsyst software for the study and simulation of photovoltaic systems, and now heads the company PVsyst SA who promotes and markets solar software applications. He is also the initiator of the PVSYST Foundation.
Member - Specialized in communication and in charge of customer service, communication, the administrative and strategic management of the company PVsyst. She is in charge of the administration and accounting of the Foundation and she also participates in decision-making for the management of projects.
Member  - As a trained physicist, Daniel has specialized in the areas of energy efficiency and renewable energies and has worked on these topics in Latin America, the USA and Switzerland. With his expertise, he would like to contribute to the sustainable development of clean technologies in developing and emerging countries.
.
Member - photovoltaic engineer at the Ecole Polytechnique Fédérale de Lausanne (EPFL). Michel Villoz has been working as a project engineer and trainer in the solar world since 1980, advising and teaching the optimization of grid-connected PV systems and the calculation of autonomous photovoltaic systems
Member - sociologist specializing in the application of renewable energies and their sustainable use in developing countries. After many years of work for private and public Swiss development organizations, he works as an independent consultant and expert in the field of development cooperation and humanitarian aid.
Program Coordinator - Agricultural Economist with many years of professional experience in Africa, Central Asia and Southeast Asia in the areas of consulting, project management and country programme management. Responsible for the coordination and central management of the foundation's projects.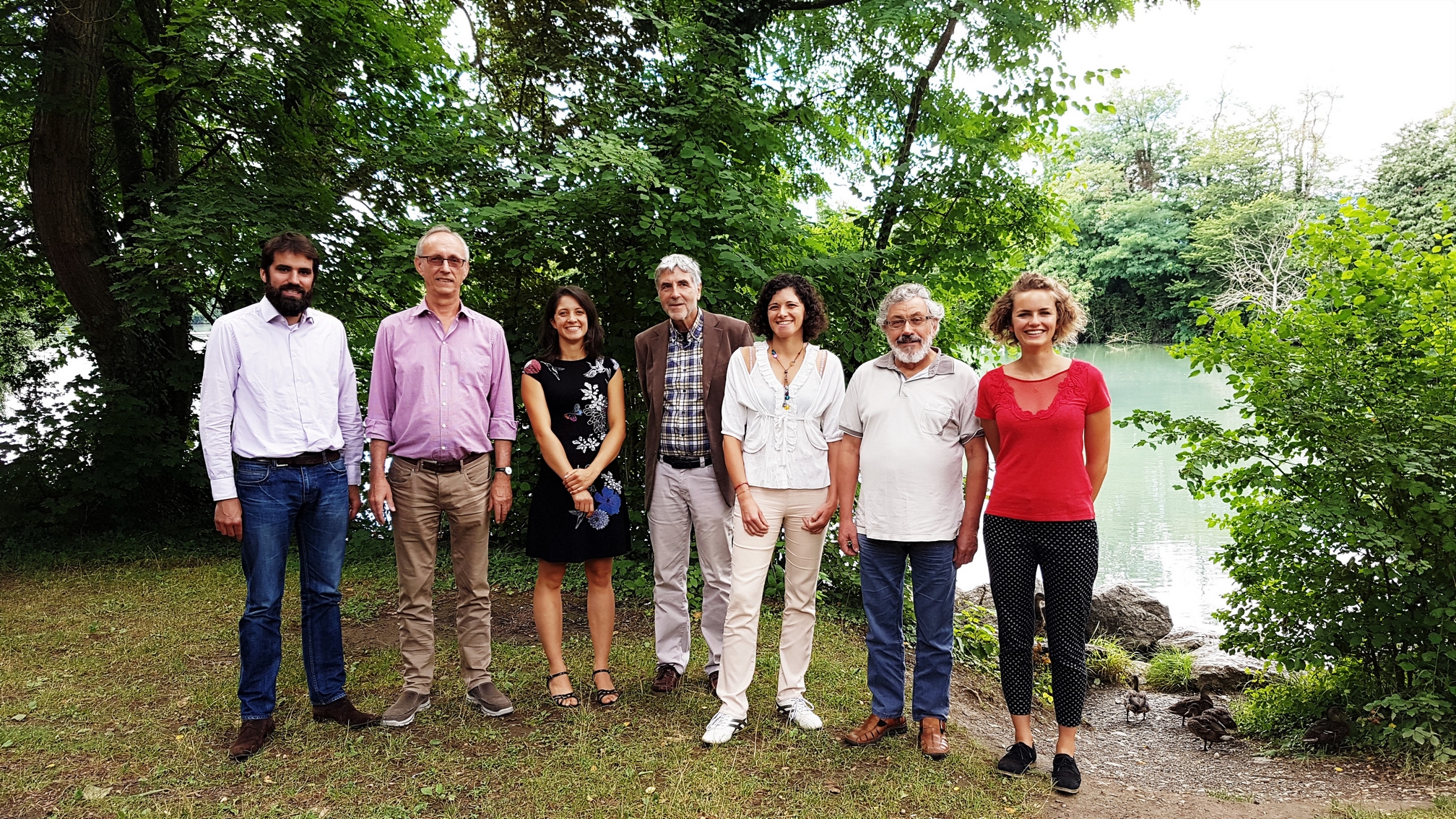 From left to right: Olivier , Michel, Séverine, Hanns, Floriane, André, Sara
Download the foundation brochure